Storing Bitcoin the safe and easy way.
The Card Wallet is a high-secure way for storing Bitcoin offline, developed by Coinfinity and the Austrian State Printing House.
Easy
Safe
Offline
How do you store Bitcoin securely in the long term?
Holding bitcoin is not easy. Smartphones get lost, hard drives can crash and online wallets get hacked frequently. The safest way of storing bitcoin long term is offline in a physical way. That's why we developed Card Wallet - the professional cold storage solution.
Bitcoin
easier than ever
Easy access to Bitcoin with the Card Wallet.
Decentralized
key generation
Secure Entropy Technology generates from several independent sources.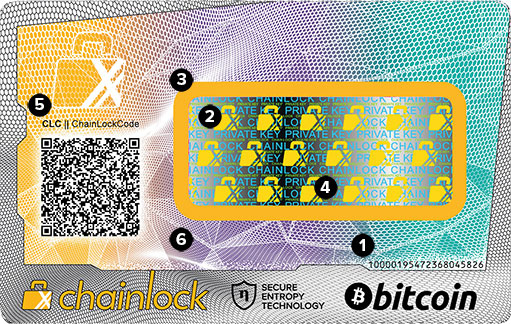 Security features
High-quality security materials and tamper-proof features prevent the manipulation of the card.
Tactile security features
Hologram
Security slits
Security seal
ChainLockCode
Forgery-proof features